SERVE has officially kicked off our new Health & Wellness Days! On June 27th we hosted our first event and were so thankful to have the Stafford County Wellness on Wheels mobile unit join us and provide free wellness checks for our neighbors. Each month we will host the wellness on wheels unit along with a community partner. 
SERVE is committed to providing healthier nutritious food to our neighbors we serve! Please check our page for dates and times for our next event!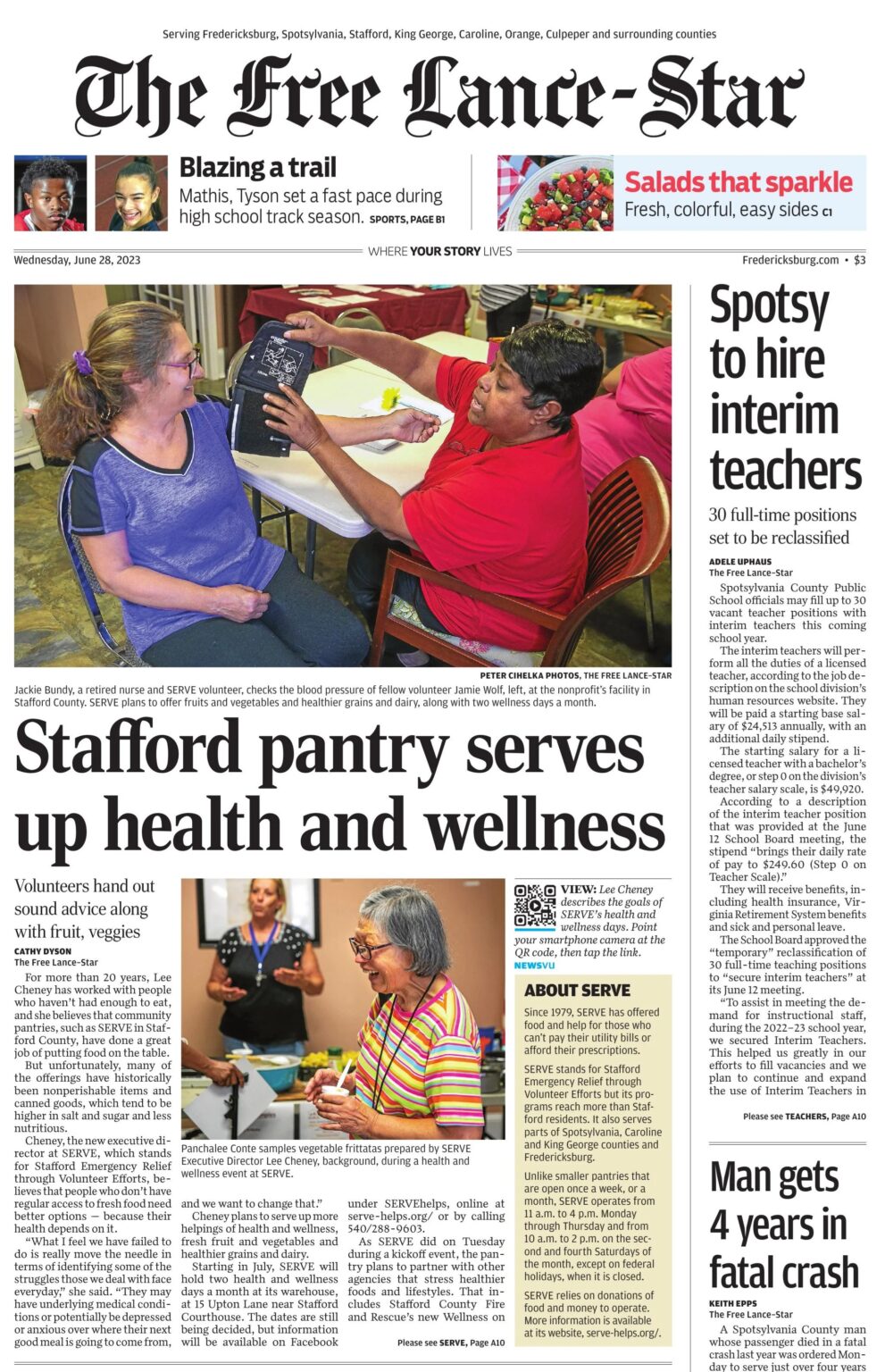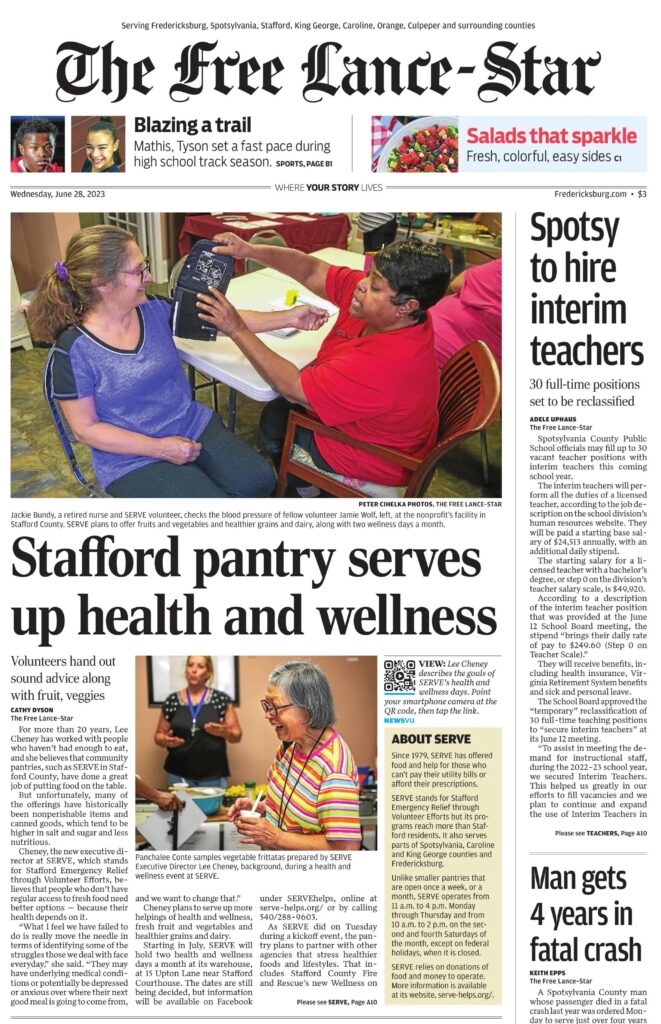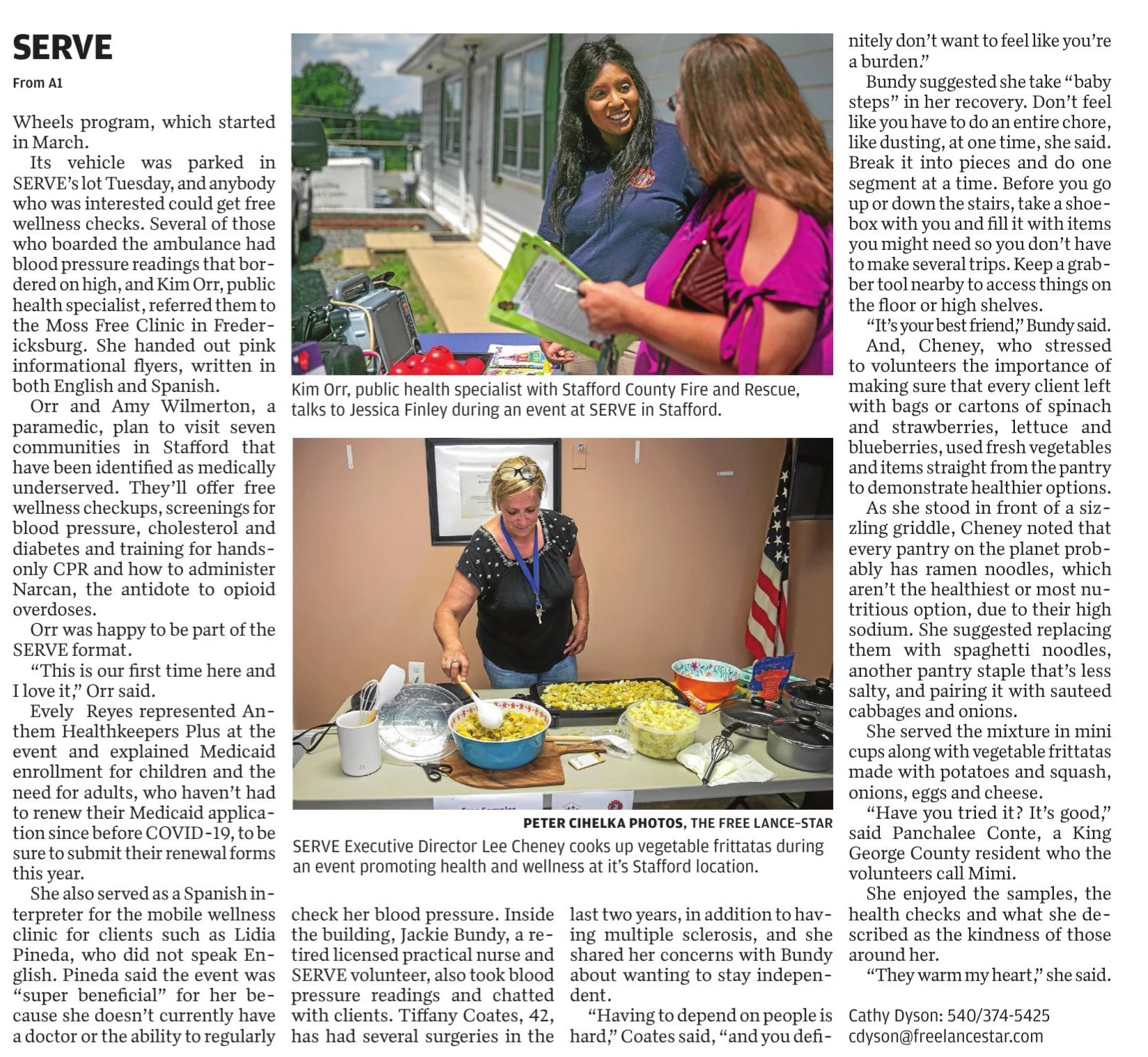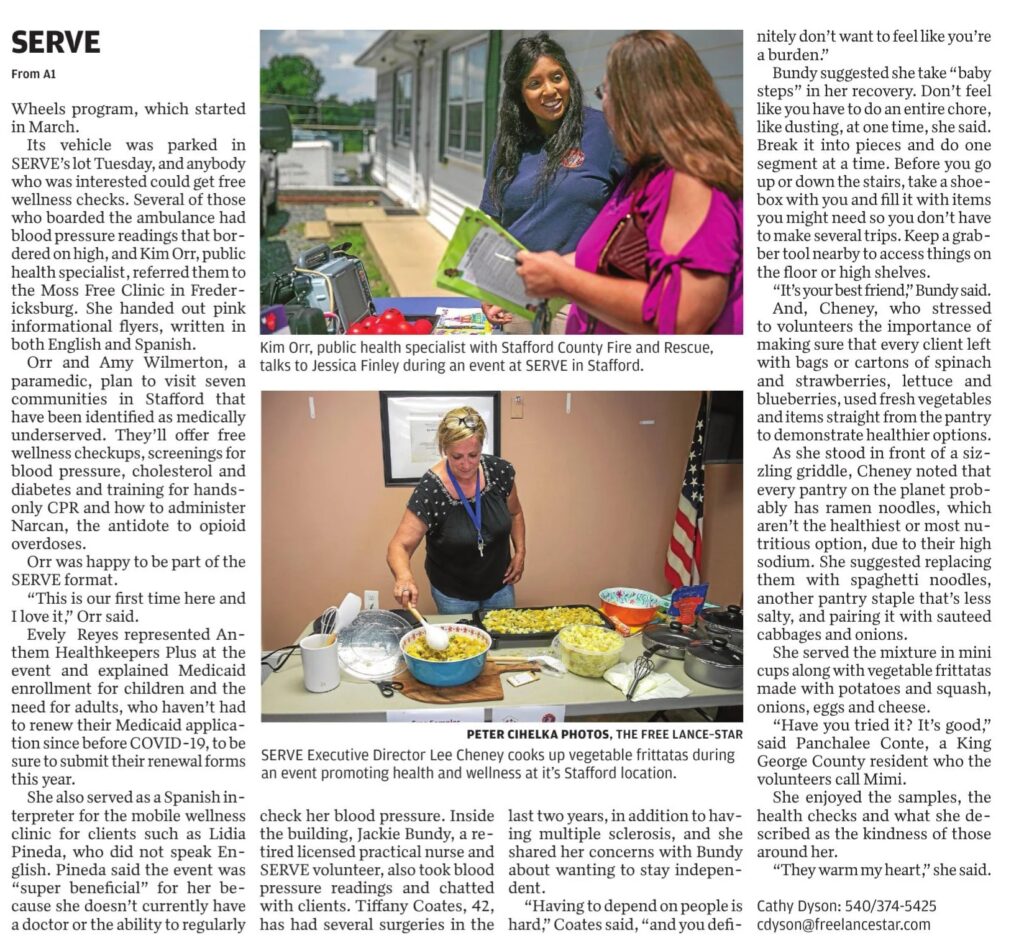 2023 Tee - off Against Hunger Golf Tournament
SERVE-VA-GANZA Stafford Emergency Relief Through Volunteer Efforts 3rd Annual SERVE-VA-GANZA! Join us we come together as a community to support children and families in need! These funds will be used to purchase items to create holiday food boxes for our local families in need. This year our goal is to help 1000 families have a holiday meal for Thanksgiving and/or Christmas. We are so thankful to the Stafford community for donating the non-perishables for the Thanksgiving and Christmas baskets.
Volunteer Opportunities
SERVE is greatly appreciative of the time and talent so generously provided by our volunteers.